I've used this little treasure of a brand for a while now. MUA Makeup Academy Cosmetics have a range of cosmetics and most products are only £1. The whole MUA range is priced under £4. MUA are my saviour when I am feeling particularly strapped for cash. I especially like the pearl and matte eyeshadows. I'm not big on lots of colour on my eyes but the subtle colours give a nice tone to your skin. The pressed powder is also great for creating a nice even skin tone. I sometimes use it when I'm quickly nipping out and don't want to put on a full face. The only downside is it doesn't come with an application sponge/brush.
MUA have also teamed up with Love Hearts and produced range of nail varnishes and lip balms. The nail varnish comes in six different colours and the lip balm comes in four different shades. All priced at £2 - a price you still can't complain about. I've yet to try the Love Hearts range but I know where I'll be heading next time I want to buy a new nail varnish.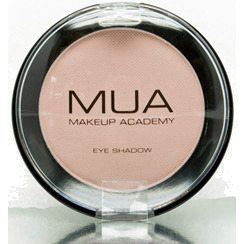 >br> MUA cosmetics are available exclusively at Superdrug and you can also buy MUA products online.